Exclusive Hunting and Fishing trips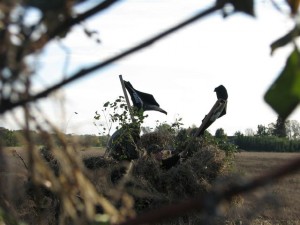 Welcome to real wilderness
This is one of our expertises. We know how to hunt and where.
Our professional hunting guides with trained hunting dogs, solitude destinations varying from luxurious lodges to in-the middle-of-nowhere cottages are at your service.
You pick the game you want to hunt; we will create to you the hunting package of a lifetime.
This is what hunting is at its best. Real wilderness, untouched, untamed and uncrowded. The biggest real forests in the Europe are waiting for you.
Naturally we provide you a turn-key-solution
, including everything from travelling to excellent destinations and professional guidance to trophy handling. You name it, we got it.
The main game species in Finland are
moose
,
capercaillie
,
black grouse
,
white-tailed deer
,
wood pigeon
,
hazel grouse
,
willow grouse
,
mountain hare
,
brown hare
and
mallard
.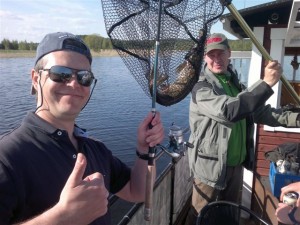 "Many go fishing all their lives without knowing that it is not fish they are after."
– Henry David Thoreau
Powerful philosophy,
but
if you are also after big fish...
We are pleased to offer our guests
all the best fishing destinations
in Finland to choose from, ranging from the most southern destinations on the west coast, to most northern locations at Lapland.
These destinations have been carefully selected based on three concepts; exclusivity, remoteness and proximity the most productive salmon, trout, pike, grayling etc. fishing on grounds of Finland.
In addition being surrounded by the breathtaking Finnish nature, personalized service and guidance – not to forget incredible dining and unpretentious atmosphere.